At 7th Row Productions, we believe there's a story behind every event. A couple telling their love story during their wedding.  A band using visual elements to get their lyrics across during their music video. A commercial business telling the story behind their brand. This approach allows us to tell your story by showcasing the stars of the narrative, be it personal or professional.
Our unique perspective has secured our position as one of the most sought-after agencies in the industry.  Contact Us

to get started.

Until you meet the family, you never quite understand a person (or business). Our team of artists at 7th Row have an extensive resume and we could list their accomplishments for days. However, we've narrowed it down to give you a glimpse into each one of their strengths and personalities.
---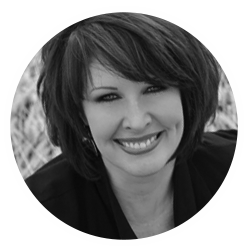 STACI



Owner & Make-Up Artist
Staci has been a professional makeup artist for over 15 years. During her career, she has had the ability to work with some of the top organizations in the region, as well as the country & even been published in the world renowned Milady Standard textbook. She has been fortunate to experience incredible growth and has hand-picked a phenomenal group of artists to join 7th Row Productions. Staci has a passion for beauty and is constantly working on ways to improve her artistry. During her rare downtime, you can find her with her generous husband,  bunny and friends.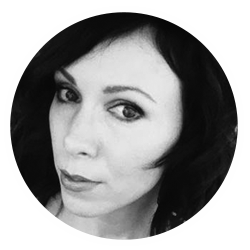 KATE



Hair & Make-Up 
 Kate began her career as a freelance makeup artist with M.A.C Cosmetics in 2004. The following year, she obtained her esthetic license and began working in the med spa field. The opportunity to join 7thRow Productions came in 2009 and she hasn't looked back! Kate values the relationships she builds with each client and loves making people feel good about themselves. Aside from her passion for artistry, she enjoys family time, working out, thrifting, crocheting and volunteering in her local community!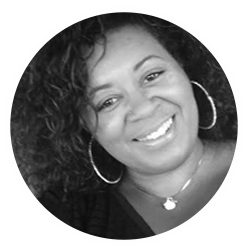 Rachelle



Hair Artist
Rachelle is a professional hair artist that has spent over 20 years perfecting her craft. She began her career behind a salon chair and has since transitioned into a freelance artist and salon owner. In 2008 Rachelle reached out to Staci for business advice. They had not met face to face. One day on a print shoot Rachelle noticed a girl with red hair join the set. She thought…."THAT'S STACI BROSKI!" Rachelle introduced herself as the girl who had been stalking her. Staci watched her work and Rachelle has been with 7th Row ever since. Her career has led her to work alongside art directors, professional models, and international fashion photographers.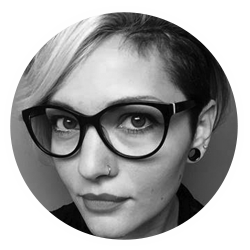 NATALIE



Hair & Make-Up
 Natalie has been a licensed cosmetologist since 2008 and has worked as a makeup artist at M.A.C. Cosmetics and as a National Rep trainer and product developer for Pure Cosmetics. Natalie is an artist in almost every sense of the word. In addition to being a part of the 7th Row team, she is currently writing, singing, and recording her first album with Avenue Record Company. She has a soft spot for black cats, loves mermaids, and has two super cute little boys with her supportive husband.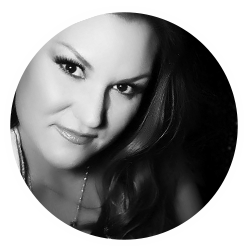 CHANDA



Hair & Make-Up
Chanda has been a professional makeup artist since 1997.  Although she grew up in the Kansas City area she lived in Los Angeles, CA for 21 years.  She attended school at the prestigious Sunset Gower Studios Makeup Academy in Hollywood California where she began her career in Film, Television, Fashion, and Music Videos.  She has worked with some of Hollywoods hottest celebrities and has now brought her talent back to Kansas City.  Chanda's artistic ability can take you to the next level.
TERRA



Hair & Make-Up
Terra has been a licensed cosmetologist for 17 years, eight of which were spent developing her artistry with M.A.C. Cosmetics. For the last five years, she has worked with several photographers in the Kansas City area and has had the privilege of showcasing the unique beauty of countless brides. Terra holds a bachelor's degree in Dietetics from UCM and is passionate about health and nutrition. She has been a part of the 7th Row team since 2015.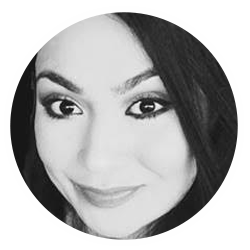 CARLA



Hair & Make-Up
Carla has spent over six years in the beauty industry. She enjoys doing hair & make-up, Special FX, and light wardrobe styling. Since joining the 7th Row team, Carla has worked alongside her sister artists for clients such as Hallmark, Sprint, and HR Block, among others. She loves to travel and is currently available for out of town assignments. When she's not working, Carla enjoys life with her husband, volunteering, and raising happy chickens!

At 7th Row Productions, we have been fortunate to meet amazing people each day we go to work. A few of those people were kind enough to say some nice things about us. If you'd like to add your two cents please feel free to Contact Us or leave a review on our Facebook page.
---